"innocently sucks you in for hours." - ABC News


"If you've an iPad, do yourself a favor and buy this game."
- PodGamer
"Fresh, engaging and fiercely challenging; if you're looking for something that's unlike many iPad games out there right now then you should get this one." - 148apps
*Exhibited in the Giant Robot Magazine: Pixel Pushers show*
9/10 - theiPadTop.com
"Just the thing to fill the gaping void in your otherwise perfectly balanced modern life." - EuroGamer.net
Two Thumbs Up - ExtraLives.tv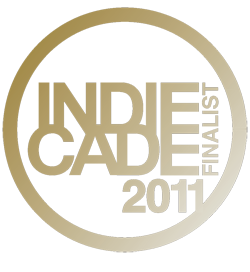 Click here to grab the free iPad background!

A Unique Action Puzzle Game
Halcyon is named for the mythological bird of ancient Greece, said to charm the winds and seas into a calm during the Winter Solstice.
Gameplay is one part spacial action puzzler and one part interactive stringed instrument combined in an experience designed specifically for the iPad.
Colored currents travel inexorably toward each other. Strum the strings to match the currents, creating both phonic and visual harmony.

Take on the role of the Halcyon, conducting nature, untangling currents, and bringing calm to the wind, sea, land, and stars.
A Generative Musical Instrument
Halcyon features a complete generative soundtrack that becomes an instrument when you play the game. Since its designed to accompany you while you play, you'll create tranquil sonic landscapes as you travel along.
Tons of Gameplay
: 36 Levels through Four Environments
: Two Endless Modes that dynamically adjust difficulty based on how you are doing
: A Twelve Song Generative Soundtrack
: OpenFeint + Game Center
If you enjoyed Unify, you'll love Halcyon